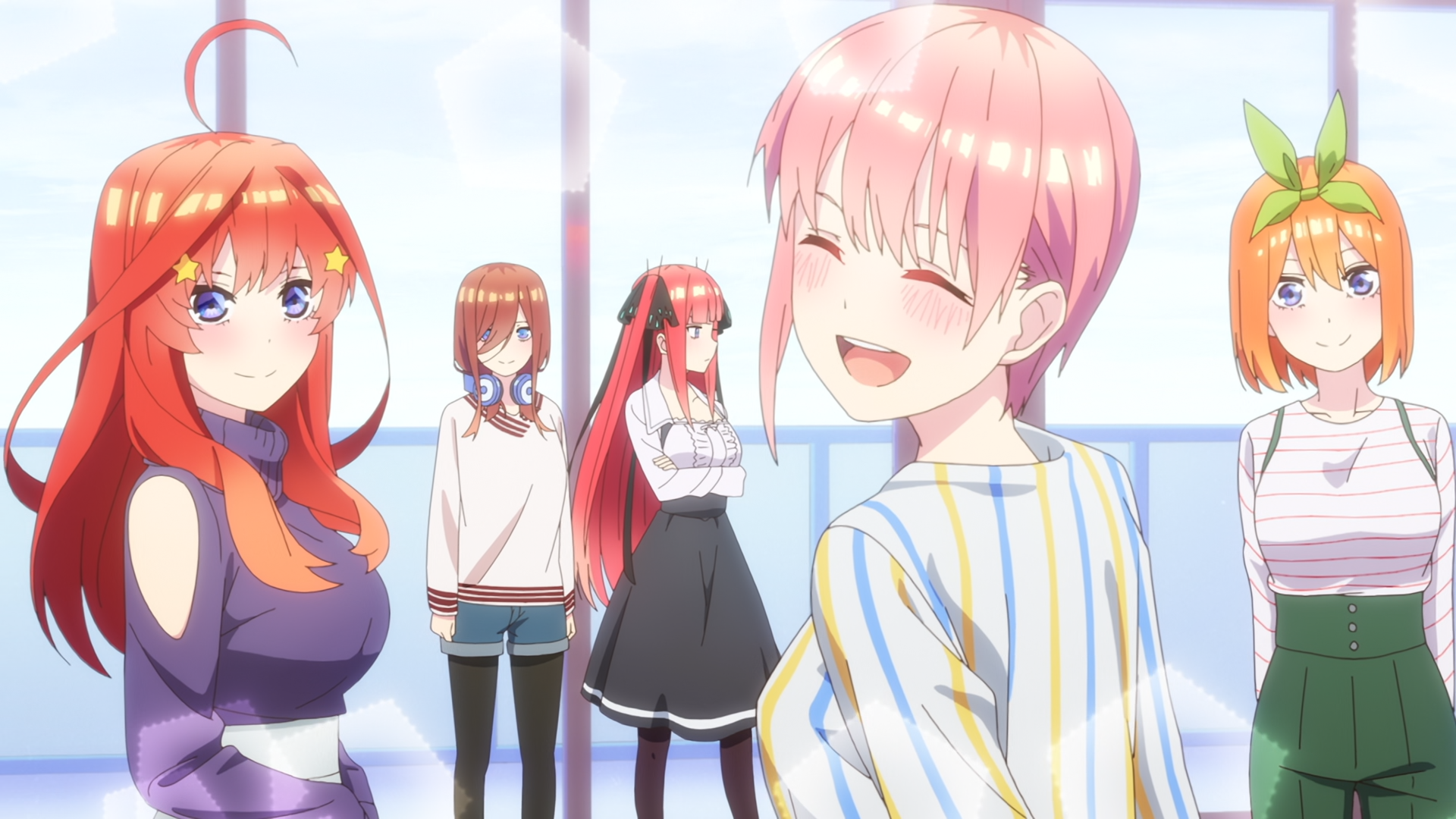 Gotoubun no Hanayome ∬, brought to you by Kantai-Subs.
What a journey this release has been. From a planned seasonal pickup, to being COVID delayed, to a frantic catchup attempt, to an admission of defeat BD release.
The end product is a TLC'd and edited Crunchyroll script with TS and KFX'd songs sprinkled in. The CR script was somewhat decent, though suffers from some poor wording and errors here and there.
BD Raws provided by Vardë.