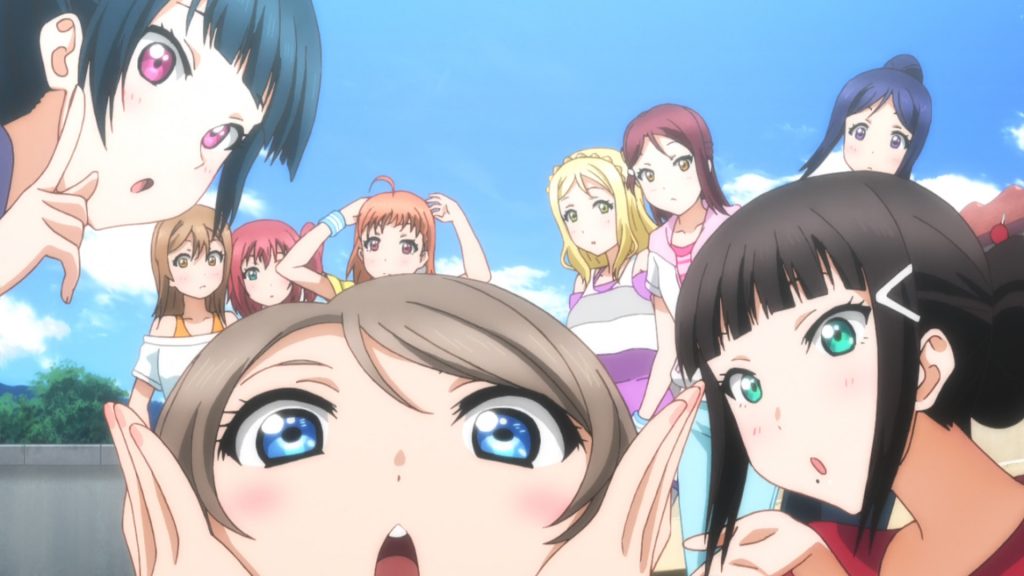 Now presenting, Kantai-Subs' latest project: Love Live! Sunshine!!
It's true, this show did air almost a year ago, and it has also been done before. However, this release in itself serves as an announcement that we will be subbing Season 2 come Fall this year. After deciding on this, I believed it best to provide a consistent experience, and so we aim to complete a full release of the Blu-Rays before beginning work on S2 in October. This will be an original translation, with a very experienced team, hailing from many groups you likely already watch the releases of.
Some words from head translator:
This is quite the surprise as I never expected to work on this. I've been wanting to work on Sunshine ever since I finished the translation on the original Love Live movie in late May of last year and finally my chance has arrived. Shout out to Lann094 for this opportunity as this would have never happened without him. I hope this release has the same quality as the movie, if not better. Thank you to each and every single one of you for watching this.
As for all other current projects, I'll be giving an update on those shortly, so stay tuned.
Torrents:
Nyaa
Anidex